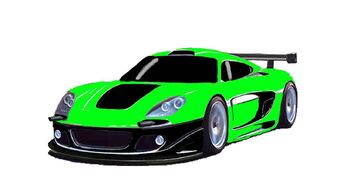 Twisted Metal contest
Justin Takagi was one of the dangerous street racers across America, he wishes to have the ability to outmanuver every cop in the state.
Character's info
Justin Takagi is an street racer in every dangerous street race, he joins the contest in hoping to outrun all of the police in the world.
Vehicle:
Heaviliy Modified Porsche Carrera GT sports car.
Primarily weapon
Two MG42 German machine guns.
Special: Nitro Blast
The Nitro not only gives him the boost but also makes a good fire. The flamethrower is in the radiator and the exaust pipes that burns his enemies.
Ending